Sales and Marketing Division
Contact partner international
Bauer WT Systems GmbH
Vertrieb
Hainbrunnenstraße 8
91301 Forchheim, Germany
tel: +49 (0) 9191 / 6161-69
e-mail: info@bauer-wt-systems.de
www.bauer-wt-systems.de
Vertriebsleiter
Herr Alexander Stachowski
tel: +49 160 5103001
e-mail: a.stachowski@bauer-wt-systems.de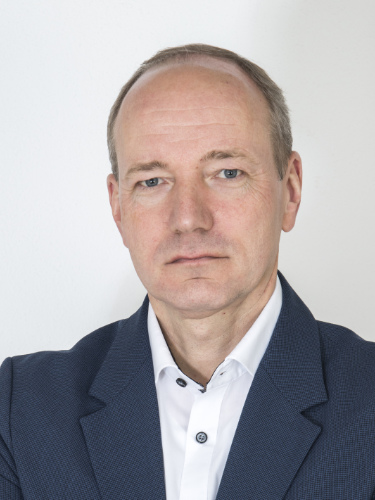 Weil Wasser unser höchstes Gut ist – übernehmen wir Verantwortung!
Zuverlässige Wasserversorgung im Einfamilienhaus
Zuverlässige Wasser-, Heizungs- und Klimatisierungssysteme in allen Gebäuden der Welt
Ergänzende Wasseraufbereitungsanlagen für komplizierte industrielle Prozesse
Bauer WT Systems GmbH – Ihr Experte für Wasseraufbereitung seit über 25 Jahren.
Als ein Familienunternehmen sind für uns Werte wie Zuverlässigkeit und Partnerschaft besonders wichtig. Unsere Kunden stehen im Mittelpunkt unseres Handelns und profitieren von unserer Erfahrung. Unser Bestreben ist es, die physikalische Wasseraufbereitung mit neuen Produkten und Technologien voranzubringen, in praxisgerechte Lösungen einzubinden und somit einen echten technischen, technologischen und finanziellen Mehrwert für unsere Kunden zu schaffen.
Unser Unternehmen folgt den höchstens Leistungs- und Qualitätsansprüchen. Das gilt auch für unsere topausgebildeten Mitarbeiter, die mit Ihrem Know-how für beste Engineering-, Fertigungs- und Servicequalität sorgen.
Unsere Produkte werden in Deutschland entwickelt, zertifiziert, an unserem Fertigungsstandort in Forchheim hergestellt und mit unseren Partnern im Inland und Ausland angeboten.
Bauer Veetehnika OÜ
Sõpruse pst. 151
13417 Tallinn / Eesti
Mr. Urmas Kibur
tel: +372 (0)6535774
e-mail: info@bauer.ee
www.bauer.ee
Kuna vesi on meie tätsaim loodusvara – võtame vastutuse!
• Täiendavad veepuhastusseadmed keerulistele tööstusprotsessidele
• Töökindlad vee-, kütte- ja kliimaseadmed kõigis hoonetes
• Kvaliteetne ja töökindel veevarustus eramus
Bauer WT Systems GmbH – Teie ekspert veepuhastuses üle 25 aasta. Pereettevõtte väärtused, nagu usaldusväärsus ja partnerlus, on meie jaoks eriti olulised. Klient on meie tegevuse keskmes ja saab kasu meie kogemustest. Meie eesmärk on parendada füüsilist veetöötlust uute toodete ja tehnoloogiatega, integreerida need praktilistesse lahendustesse ning pakkuda seeläbi klientidele suurt tehnilist, tehnoloogilist ja finantsilist lisandväärtust.
Meie ettevõte järgib maksimaalseid toimivus- ja kvaliteedinõudeid. See kehtib ka meie kõrgelt koolitatud töötajate kohta, kes tagavad oma oskusteabega parima inseneri-, tootmis- ja teeninduskvaliteedi.
Bauer Watertechnology tooted on välja töötatud, sertifitseeritud ja valmistatud Saksamaal, Forchheimis ning on saadaval ülemaailmselt. Soovime oma klientidele olla võimalikult lähedal, sellepärast soovitame võtta ühendust meie müügi- ja teeninduspartneriga Eestis.
Bauer Solutions Oy
Lämmittäjänkatu 6
FI-00880 Helsinki
Yhteyshenkilö: Mikko Timonen
Sähköposti: mikko.timonen@bauersolutions.fi
GSM +358 (0)40 900 7651
e-mail: info@bauersolutions.fi
www.bauersolutions.fi
Vesi on suurin voimavaramme – pidetään siitä huolta!
Luotettavat Bauer-vedenkäsittelyjärjestelmät kaikentyyppisille uusille ja vanhoille kiinteistöille sekä kaikille putkimateriaaleille.
Tuottavuutta ja tehokkuutta teollisiin prosesseihin, ympäristöystävällisesti hiilijalanjälkeä pienentäen.
Bauer WT Systems GmbH – vedenkäsittelyasiantuntija yli 25 vuoden ajan. Perheyrityksenä arvot, kuten luotettavuus ja kumppanuus, ovat meille erityisen tärkeitä. Asiakkaamme ovat toiminnan keskiössä ja hyötyvät kokemuksestamme. Tavoitteenamme on edistää fysikaalista vedenkäsittelyä uusilla tuotteilla ja tekniikoilla, integroida ne käytännön ratkaisuihin ja luoda siten suurta teknistä, teknologista ja taloudellista lisäarvoa asiakkaillemme.
Noudattamme sertifioituja suorituskyky- ja laatuvaatimuksia. Tämä koskee myös koulutettuja työntekijöitämme, jotka käyttävät asiantuntemustaan ​​parhaan suunnittelun, tuotannon ja palvelun laadun varmistamiseksi.
Tuotteemme on kehitetty, sertifioitu ja valmistettu Forchheimissa Saksassa ja niitä on saatavilla kautta maailman . Voit ottaa yhteyttä suoraan Suomen jälleenmyyjään.
LIME Vannteknologi AS
Oberst Rodes Vei 8c
NO-1152 Oslo
Mr. Knut Hagen
Mr. Robert Hagen
tel: +47 4682 2876
GSM +47 93 22 68 04
e-mail: post@limevannteknologi.no
www.limevannteknologi.no
Fordi vann er vår viktigste ressurs – vi tar ansvar!
Solid vannbehandling for kompliserte industrielle prosesser
Vi sørger for pålitelige vann-, varme- og klimaanlegg i alle bygninger rundt om i verden
Kalk og bakterie-reduserende vannforsyning for boliger
Bauer WT Systems GmbH – din ekspert for vannbehandling i mer enn 25 år. Som familiebedrift er verdier som pålitelighet og partnerskap spesielt viktige for oss. Kundene våre er kjernen i våre aktiviteter og drar nytte av vår erfaring. Vårt mål er å fremme fysisk vannbehandling med nye produkter og teknologier, innlemme de i praktiske løsninger og dermed skape en stor teknisk, teknologisk og økonomisk merverdi for våre kunder.
Vårt firma følger de maksimale kravene til ytelse og kvalitet. Dette gjelder også våre høyt utdannede medarbeidere som sørger for den beste kvaliteten på prosjektering, produksjon og service med sin kunnskap.
Våre produkter er utviklet, sertifisert og produsert på vårt produksjonsanlegg i Forchheim Tyskland og tilbys fra våre partnere i inn- og utland. Fordi nærheten til våre kunder er viktig for oss, kan du kontakte vår salgspartner i Norge direkte på følgende adresse.
VGT Polska Sp. z o.o.
Plac Błonie-Beszcz 2
31-573 Kraków
Mr. Marian Stanienda
tel: +48 12 281 34 87
tel: +48 12 281-34-88
faks: +48 12 281-34-89
e-mail: info@vgt.com.pl
www.vgt.com.pl
Ponieważ woda jest naszym najwyższym atutem – bierzemy odpowiedzialność!
Uzupełniające oczyszczalnie ścieków dla skomplikowanych procesów przemysłowych
Niezawodne systemy wodne, grzewcze i klimatyzacyjne we wszystkich budynkach na całym świecie
Niezawodne zaopatrzenie w wodę w domu jednorodzinnym
Bauer WT Systems GmbH – Twój ekspert w dziedzinie uzdatniania wody od ponad 25 lat. Dla nas, jako firma rodzinnej, są wartości takie jak niezawodność i partnerstwo szczególnie ważne. Nasi klienci są w centrum naszej uwagi i korzystają z naszego doświadczenia. Naszym celem jest rozwój fizycznego uzdatniania wody za pomocą nowych urządzeń i technologii, włączenie ich do praktycznych rozwiązań, a tym samym stworzenie wielkiej technicznej, technologicznej i finansowej wartości dodanej dla naszych klientów.
Nasza firma spełnia maksymalne wymagania dotyczące wydajności i jakości. Dotyczy to również naszych wysoko wykwalifikowanych pracowników, którzy zapewniają najlepszą jakość inżynierii, produkcji i obsługi dzięki swojemu know-how I doświadczeniu.
Nasze produkty są opracowywane, certyfikowane i produkowane w naszym zakładzie produkcyjnym w Forchheim w Niemczech i oferowane z naszymi partnerami w kraju i za granicą. Ze względu na to, że bliskość naszych klientów jest dla nas ważna, możesz skontaktować się bezpośrednio z naszym partnerem handlowym w Polsce pod następującym adresem.
Bauer WT Systems AB
Säbygatan 1
SE-26133 Landskrona
Mr. Lars Hansson
e-mail: Lars.Hansson@bauer-wt-systems.se
mobile: +46 708-999 725
tel: +46 8-580 380 66
tel: +46 8-580 380 67
e-mail: info@bauer-wt-systems.se
www.bauer-wt-systems.se
www.bauer-wts.se
Eftersom vatten är vår viktigaste tillgång – så tar vi ansvar!
Kompletterande vattenbehandlingssystem för industriella processer.
Pålitliga & effektiva kallvatten- och varmvatten-, värme-, kyl- och luftkonditioneringsystem i alla byggnader runt om i världen.
Tillförlitliga kallvatten-, varmvatten- och värmesystem i ett enfamiljshus.
Bauer WT Systems GmbH – din expert för vattenbehandling i mer än 25 år.
För vårt företag är värden som tillförlitlighet och partnerskap är särskilt viktigt för oss. Våra kunder står i centrum för vår verksamhet och vi genererar kundnytta med våra erfarenheter. Vårt mål är att utveckla och leverera fysikaliska vattenbehandlingssystem med nya produkter och tekniker, att integrera dem i praktiska lösningar och därmed skapa ett stort tekniskt, underhållstekniskt och finansiellt mervärde för våra kunder.
Vårt företag följer högsta kvalitetskrav och eftersträvar bästa prestanda. Detta gäller även våra högt utbildade medarbetare, som säkerställer bästa kvalitet på ingenjörsvetenskap, produktion, försäljning och service med sitt kunnande.
Våra produkter är utvecklade, certifierade, och tillverkade på vår produktionsanläggning i Forchheim Tyskland och erbjuds med våra partners i Tyskland och utomlands.
Eftersom närheten till våra kunder är viktig för oss kan du kontakta vår försäljningspartner i Sverige direkt på följande adress.
Bauer WT Systems GmbH
Sales

Hainbrunnenstraße 8
91301 Forchheim, Germany
tel: +49 (0) 9191 / 6161-69
e-mail: info@bauer-wt-systems.de
www.bauer-wt-systems.de
Director Sales and Marketing
Herr Alexander Stachowski
tel: +49 160 5103001
e-mail: a.stachowski@bauer-wt-systems.de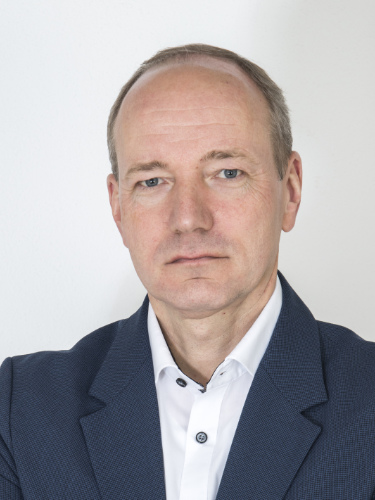 Because water is our highest asset – we take responsibility!
• Complementary water treatment plants for complicated industrial processes
• Reliable water-, heating- and air conditioning-systems in all buildings around the world
• Reliable water supply in a single-family house
Bauer WT Systems GmbH – your expert for water treatment for more than 25 years. As a family business values such as reliability and partnership are particularly important to us. Our customers are at the heart of our activities and benefit from our experience. Our aim is to advance physical water treatment with new products and technologies, to integrate them into practical solutions and thus to create a great technical, technological and financial added value for our customers.
Our company follows the maximum performance and quality requirements. This also applies to our highly trained employees, who ensure the best quality of engineering, production, and service with their know-how. Our products are developed, certified and manufactured at our production site in Forchheim, Germany and offered with our partners at home and abroad. Because the proximity to our customers is important to us, you can also contact our sales partners directly.