Today, maintenance-free, energy-efficient and yet cost-effective solutions play an increasingly important role in industrial production facilities and real estate.
It is challenging to find a balance between modern and highly efficient production including safe processes with maximum availability at the lowest possible operating costs.
In particular, operators are focusing on investments in the area of process monitoring, maintenance and servicing of plants and machinery.
The use of highly energy-efficient solutions in heating or cooling and temperature control technology is becoming standard.
Environmentally conscious maintenance managers from Bauer WT Systems reduce the use of energy, chemicals and harmful materials.
We use solutions that do not endanger health, yet allow the value and condition of facilities to be maintained.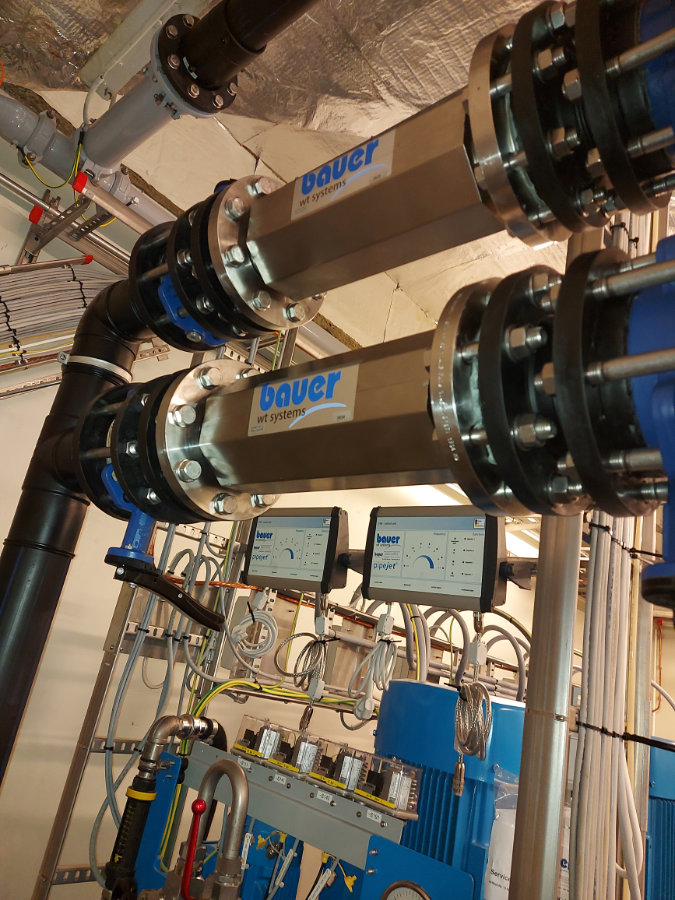 Maximum availability and reliability of production processes must be ensured.
In order to protect plants and systems from rust, limescale, biofilms and bacteria or viruses, a lot of chemicals are currently used in industry according to the state of the art.
Over the years, depending on the use and mixing ratio of such chemicals, deposits, corrosion and biofilms develop in water-bearing systems.
Often the colony levels exceed the maximum permissible level. The issue of water treatment is complex and cannot always be mastered with conventional solutions.
Especially in piping systems, cooling systems, heat exchangers, but also in moulds and temperature control units, malfunctions and deviations from the target occur very often.
The costs of repair increase and often exceed the estimated budgets.
We, Bauer WT Systems GmbH and our partners, always offer solutions tailored to customer needs. Together we analyse your system and help you to operate water-bearing systems reliably and efficiently.
Pipejet® works completely maintenance-free, is durable and extremely reliable – you as the customer only change the filter cartridges.
Solutions tailored to your needs
Reliable and efficient systems
Clean water without energy-guzzling deposits
Durable and maintenance-free
Do you have questions about our offer?
Contact us for an individual consultation.